Welcome to Burke Moving & Storage
Whether you're moving just next door or from one shore to another, we've got you covered. Burke Moving and Storage in New Hampshire will not only move your valuable things but also store them for you. We offer residential and commercial moving and storage services for large and small homes and businesses. We are available seven days a week, providing professional service to meet your needs. Whether you are moving locally or long distance, Burke Moving and Storage will make sure it goes smoothly.

At Burke Moving & Storage we strive to make the process as enjoyable and stress-free as possible for you. We believe in the quality of our employees, the integrity of our services, and above all, a commitment to you, our customers. We work diligently to earn your trust and referrals by providing a seamless moving experience at an affordable price.

You can trust us to provide safe and secure handling of even your most valuable belongings.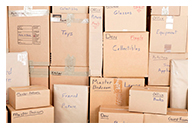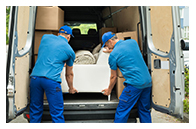 Our Services include:
Local & Long Distance
Residential & Commercial
Free On Site Estimates
Trained Professional Moving Crews
Long term storage and short term storage
Full Size Moving Vans
Boxes & Moving Supplies Available for Purchase
For seniors working with Assisted Living of NH we offer a 10% discount.